The Local Expert for Trenchless Sewer Repair in Springfield, PA
Sewer issues have become easier to deal with since the introduction of trenchless sewer repair in Springfield, PA. Our experts use this technology to repair and replace damaged sewer lines in the area. Due to the effectiveness of this technique, more people enjoy long-lasting solutions at a better price.
The Benefits of Employing Trenchless Sewer Repair
Both our clients and experts at Advanced Drains and Underground Solutions prefer trenchless pipe repair to the traditional techniques of digging out the pipes. Since the process involves no digging, you can maintain your compound in good shape and save the money you would have spent on restoring the compound's glory. The costs are significantly lower since we use fewer workers on each job.
Another perk of trenchless sewer replacement is the use of long-lasting products. The new pipe we install is durable and rust-resistant, making it last longer than its metallic counterparts. Apart from the regular cleaning to clear the pipes of debris, you will not have to worry about replacing worn-out lines soon.
Signs Trenchless Sewer Repair or Replacement Is In Order
At Advanced Drains and Underground Solutions, we believe that your drains will always give you early signals of problematic pipes. You need to be keen to notice any unusual behavior and contact us for trenchless pipe lining services.
Some of the most common signs are smelly drains, recurrent clogs, sewer backup, and water seeping out of your ground. You may also notice slow drainage and fluctuating water level in your toilet bowl. All these symptoms require the help of a trenchless contractor to inspect and repair the mess thoroughly.
How Minimally Invasive Repairs Work
Our most common technique in trenchless pipe replacement is pipe bursting. We do this by using a hydraulic system that exerts pressure on the existing pipe, causing it to expand and ultimately burst. At the same time, we insert a new, much larger line to fit into the space created by the demolished pipe. This works best when you need to do away with aged pipes.
If the existing sewer line is not too old, we can use pipe lining to give it a new inner wall. We insert an epoxy-filled liner and push it through the entire length of the sewer line. We then use CIPP blue light technology to hasten the curing process so that the epoxy hardens and completely attaches to the inner pipe walls.
Our CIPP pipe lining process is very effective and only takes a few hours to complete. We always begin with a sewer camera inspection to confirm the extent of damage in the lines, then proceed to perform hydro jetting to clean the pipes for repair. A final pipe inspection after completing the work allows us to confirm that the new pipe has no gaps.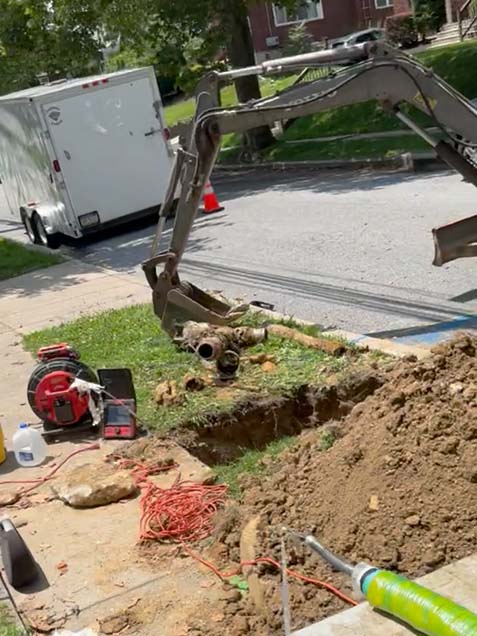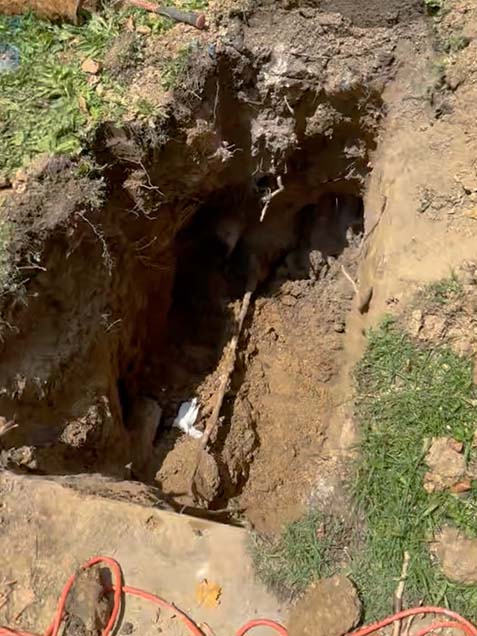 Why Hire Us For Trenchless Services?
At Advanced Drain and Underground Solutions, we do not compromise on quality. We aim to achieve complete customer satisfaction with all our services while offering the best local prices. You can never go wrong with our highly-trained experts and modern equipment for trenchless solutions and water line repair in Springfield, PA.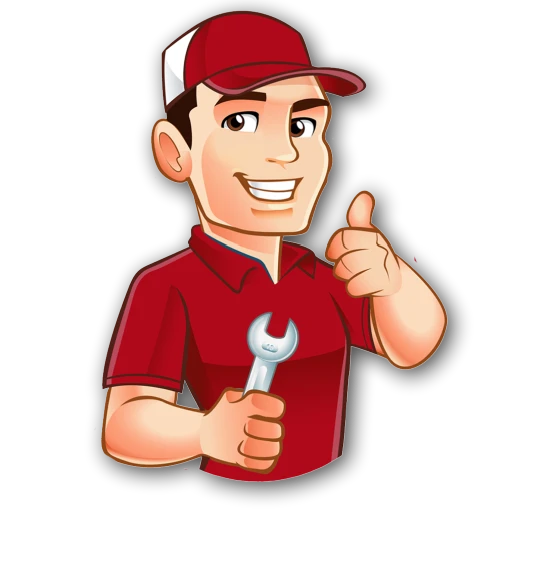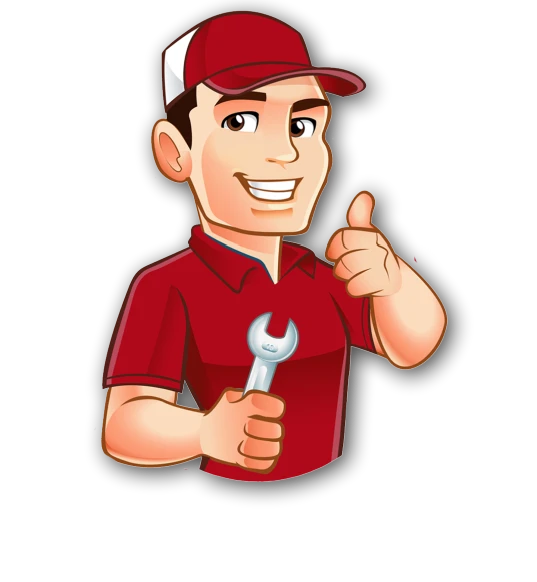 Do We Serve Your Neighborhood?